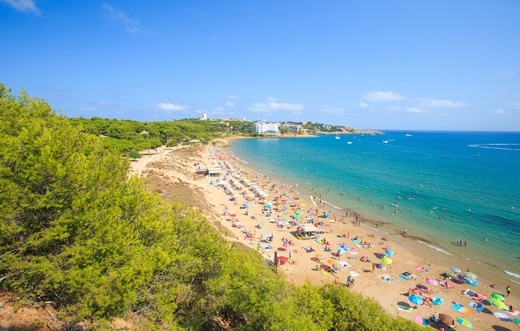 Costa Dorada
One of the most significant and beautiful coastal landscapes of the Mediterranean coast, with long and shallow beaches of fine white sand, all mixed with old fishing villages that have managed to preserve their seafaring traditions within of the most touristic environments.

On the other hand, we highlight the area of the Ebro delta, a natural park that offers an exceptional landscape, a natural space of great beauty and great interest that constitutes the most important aquatic habitat in the Mediterranean.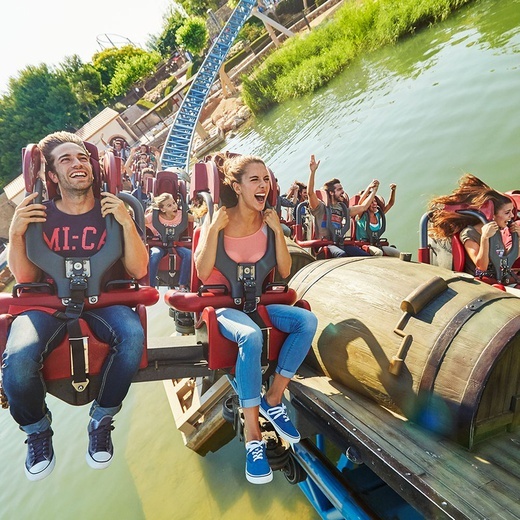 Port Aventura World
Discover Port Aventura World just 15 minutes by car from our hotel, a universe of fun that its 4.5 million visitors a year can confirm.
Port Aventura Park: is one of the most emblematic theme parks in Europe. An ideal destination for a family getaway and lose youself in its six worlds full of adventures.
Caribe Aquatic Park: with its more than 50,000 sqm where you can cool off and slide down its many slides and pools in a world where water is the protagonist.
Ferrari Land: live the authentic Ferrari experience in more than 70,000 sqm of excitement and adrenaline.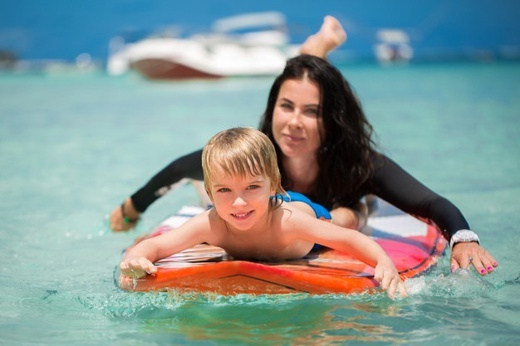 Eldorado Water Sports VDWS Center
Lovers of the sea and water sports will be able to enjoy a wide variety of water activities such as Paddle Sup, Yoga Sup, Kayak, Surf, Sailing and many more, all of them as training course or rental.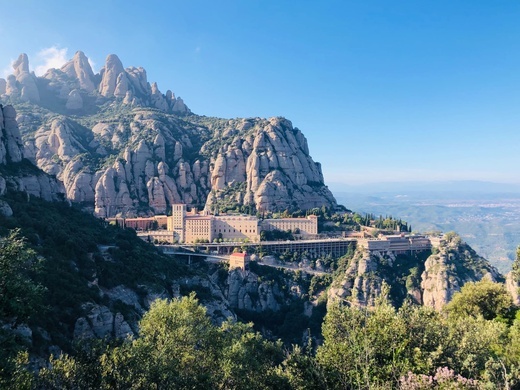 Catalonia
Catalonia is a land of history and tradition, it has a rich and extensive cultural heritage that is manifested in a multitude of artistic varieties that have emerged throughout its different eras.

Geographically, Catalonia has a large diversity of landscapes, from the extensive sandy beaches through lush forests without forgetting the Pyrenean valleys hidden by snow-capped mountains, all forming unique micro-climates.

And as for its gastronomy, Mediterranean cuisine is manifested with the combination of fresh products that the sea offers us, and the variety of products that are harvested in the field.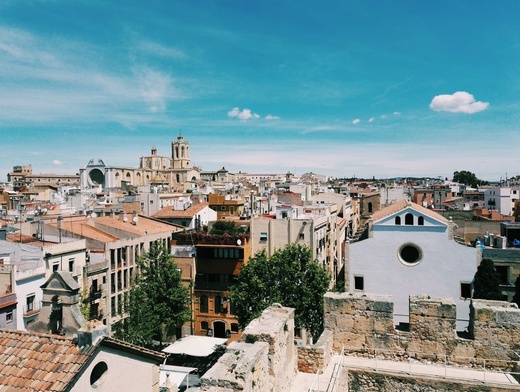 City of Tarragona
The city of Tarragona, the ancient "Tarraco" played a very important role in the "Mediterranean", and because of it archaeological legacy, "Tarragona" was proclaimed by "UNESCO" "World Heritage Site" on November 30, 2000.

Two thousand five hundred years of history, of overlapping cultures and continuous urban life have made Tarragona a city with a rich heritage legacy.

The most important historical-cultural mark in Tarragona is the one left by the Roman Empire. It must be taken into account that Tarraco, present-day Tarragona, was for centuries the administrative capital of the Roman province called Tarraconense.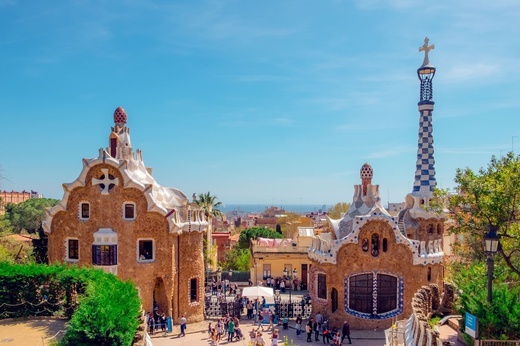 City of Barcelona
The city of Barcelona, capital of Catalonia, is one of the most important cities in southern Europe where the 1992 Olympic Games were held. Founded in Roman times, it preserves an extraordinary monumental heritage, especially of Gothic, Avant-garde art, and of course, Modernist being its greatest exponent Antonio Gaudi.

This important cultural offer is reflected in the new infrastructures such as the Museu d´Art Contemporani, the Auditori, the Museu Nacional d´Art de Catalunya, the Gran Teatre del Liceu, without forgetting the renowned Museu Picasso, the Fundació Miró and the Foundation Thyssen.

Barcelona, in addition, is a warm and bright city that opens the doors to its visitors to enjoy its Mediterranean culture, has a very complete commercial offer, its appetizing cuisine, and an endless number of recreational and cultural proposals, for all ages and interests.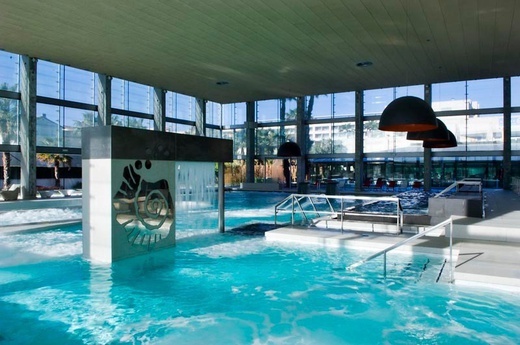 Estival Aquum Spa & Wellness
A 4000m2 facility where we offer a new way of understanding well-being and rest, providing health and an environment of constant harmony, inspired by oceans to enrich us with their serenity and tranquility, benefiting from our marine environment: The sea is a tireless source of well-being and the origin of life.
Aquum Spa & Wellness offers you the possibility of enjoying our facilities with three very interesting options that complement each other perfectly to cover all needs: Aquum Spa, Aquum Club and Aquum Wellness.
Read more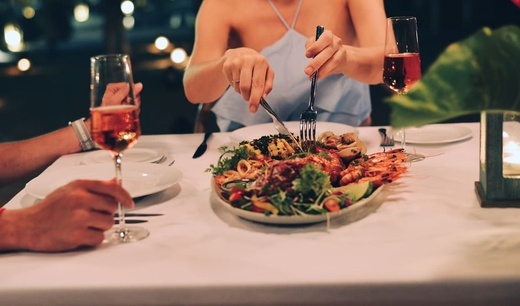 Gastronomy
On the Costa Dorada you will enjoy an exquisite gastronomy where rice dishes, fresh fish and typically Mediterranean dishes will conquer your palate, always with the freshest and most local ingredients.
SUBSCRIBE AND FOLLOW US
Do you want to be up to date? Subscribe to our Newsletter and receive all our offers and promotions.